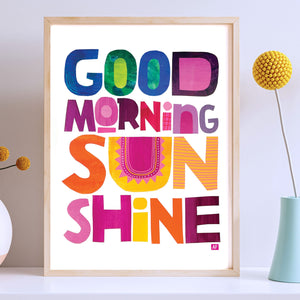 Hey there!
We are delighted to have you here.
Our shop is filled with vibrant and cheerful art that will instantly brighten up your day. Whether you need a pick-me-up or a pep talk, we've got you covered. 
So grab a cup of coffee (or tea if that's more your thing) and let's get ready to infuse your home with positive messages, joyful colors, and a general reminder to slow down and not take life so seriously.
Shop Collage Prints
Pawsitively Adorable Portraits!
Our pet portraits are created using hand-painted papers, which are carefully cut up and pieced together to form a beautiful new image. Then we build a stunning paper garden for your dearest pal.
Take a look at our ready-to-shop selection to find a print of your furry friend.

Can't find what you need? We also offer customized portraits for your marvelous mutt.
Shop Collection
Ready to Shop Pup Portraits!